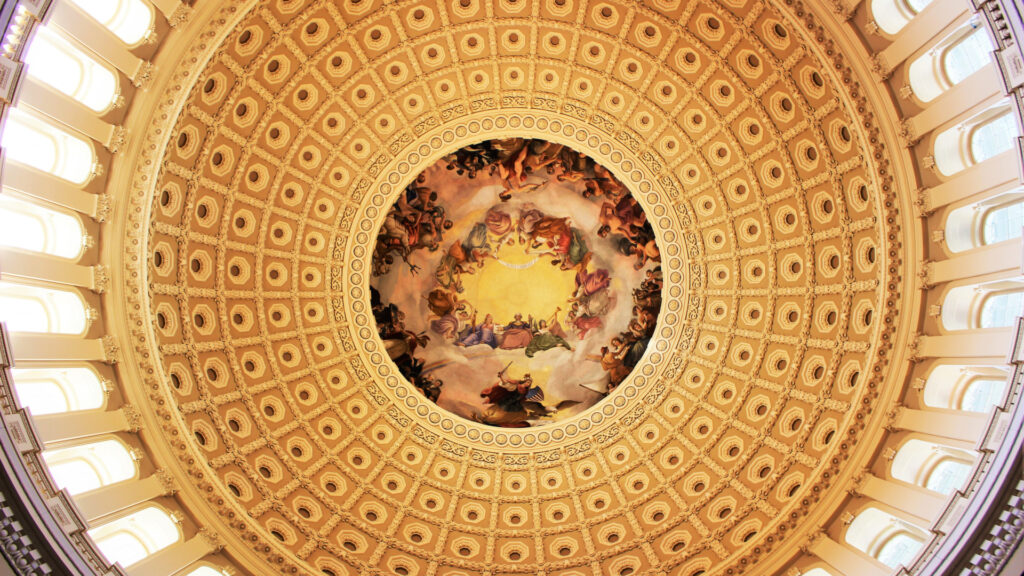 Read This Week: Revelation 21
Then I saw "a new heaven and a new earth." And I heard a loud voice from the throne saying, "Look! God's dwelling place is now among the people, and he will dwell with them. They will be his people, and God himself will be with them and be their God. 'He will wipe every tear from their eyes. There will be no more death or mourning or crying or pain, for the old order of things has passed away." He who was seated on the throne said, "I am making everything new!" – Revelation 21:1-5 NIV
The entire book of Revelation has been building to this point. Building to the forever reign of the Great I Am. The One who is was and is and is to come. All the death, darkness, destruction, good versus evil, grace versus judgment, chaos, confusion, and pain will now fall away in the face of Almighty God and eternal glory and majesty. What was lost in Eden ages ago will be reclaimed and ultimately set right in the end for God's people. Verses 5 and 6 sums this up when the Lord triumphantly says I am making everything new. It is done.
He will indeed make everything new. When we consider the creation and the fall and juxtapose it with Revelation 21, it is apparent that God intends to holistically correct, repair, and restore the natural order of His original design for creation and people. He will administer and enact a new thing that was planned for the old. 
Here are a few examples of the new heaven and earth (v.1) and how they contrast with the world's current reality. There will be no more curse from sin; therefore, there will be no more pain and tears (v.4) and no more death (v.4). Because the curse is gone, there will be no more need for the elements to balance the ecosystem and environment. The glory of God will sustain it, so we will not need the sun (v.23), the seas (v.21), or the moon, as there will be no more night. It will be a new experience for the inhabitants of this unbelievable city.
Imagine what this will be like for the family of God. It is nearly too wonderful to grasp that Christians will live in a place where the great street of the city is of gold, as pure as transparent glass (v.21), and its foundations are made of twelve layers of the most precious jewels and priceless metals (v.19-20). The light of God will shine continuously, and there will be no churches, denominations, theological infighting, divisive debates, or separation. There will be no more crime, strife, injury, and abuse of others or relational discord, for in this city, nothing impure will ever enter it, nor will anyone who does what is shameful or deceitful (v.27).
This encompassing newness of life and worship is what the believer in Jesus Christ has to look forward to. We are expectant citizens of a new city. One where God has restored, renewed, and cleansed His people and where He has lavished his untold beauty and poured out His amazing grace for all time. Living there will be worth everything we have and will endure in this old world. May we go about our lives now as hopeful and eager citizens of the future city of God, loving others, serving our neighbors, being kind, and joyfully singing as those who have gone before us the lyrics of the Isaac Watts' hymn:
We're marching to Zion, beautiful, beautiful Zion. We're marching upward to Zion, the beautiful city of God.