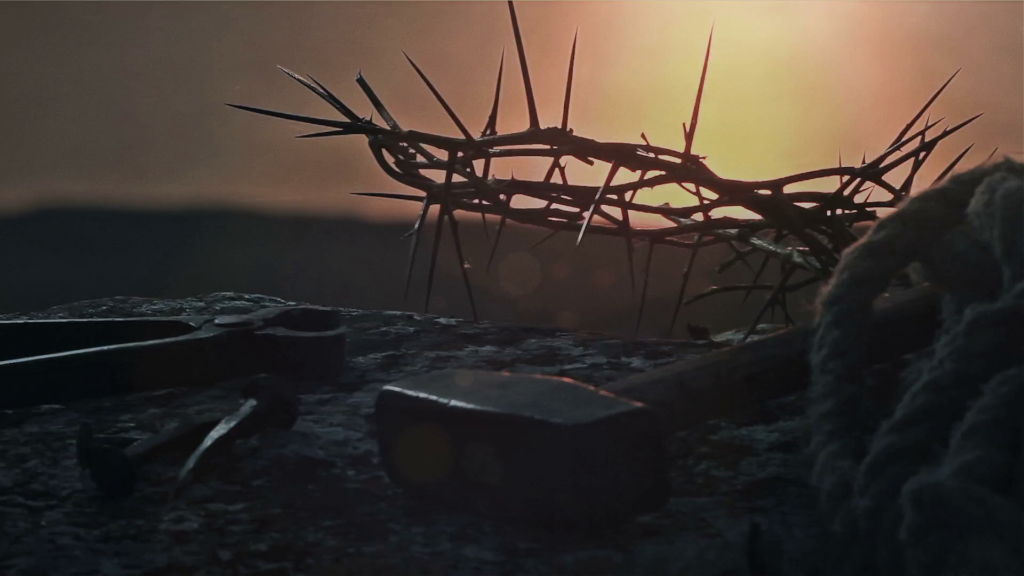 Read This Week: John 19
Here is your king," Pilate said to the Jews. But they shouted, "Take him away! Take him away! Crucify him!" "Shall I crucify your king?" Pilate asked. "We have no king but Caesar," the chief priests answered. Finally, Pilate handed him over to them to be crucified. – John 19:14-16 NIV
The former American evangelist Dwight L. Moody once said, "Death may be the king of terror, but Jesus is the King of kings." This statement is relevant to the context of John 19 because it was indeed a terrifying scene. Jesus has been arrested and unjustly tried, and now Pilate has ordered him whipped, beaten, and his soldiers pressed a crown of thorns a half an inch into his scalp. He was hours from being put to death in the most gruesome and brutal of ways, and his followers had scattered to the wind in fear. It was terror, and death was imminent, but Christ was King, and his life was eternal.
In this passage, Pilate brings Jesus before the people for their evaluation. He was mocking the Lord and the Jews by presenting this savaged man with a robe across his bloody body as their so-called champion. It was Pilate's way of saying to them that this was no king, but simply a misunderstood zealot who could be beaten into submission by the Roman government. Little did Pilate know that the authority he had to have Christ punished was given to him by Jesus Himself (v.11). Ironically, he was actually presenting the true King.
The crowd didn't get it either. The multitude saw Jesus standing before them in all His misery and didn't see kingship, eternal royalty, supremacy, and power. They saw someone who pushed the envelope too much with his claims and teaching and paid for it with severe consequences. They didn't consider his supernatural acts, compassion, or heavenly wisdom. They didn't look beyond their preconceived notions of what a king should look like. So they didn't say crown him, but instead said take him away, take him away! Crucify Him! (v.15)
Finally, Pilate gives the people one last chance to acknowledge Christ as King. He says almost facetiously that surely they didn't want to crucify their king (v.15). But angrily, the mob makes it clear that they think nothing of Jesus' exalted position. They defiantly shouted back the rejection of Christ to the Roman governor, and their leaders added that they had no king but Caesar. They disregarded the sovereign, eternal ruler of the universe to swear allegiance and pay homage to a fallible and finite man who was oppressing them.
The most incredible thing about this profound and layered chapter is that Jesus is King the whole time. He was King when he was arrested, unfairly tried, ridiculed, beaten, and denied. He was King when Pilate humiliated Him, his followers abandoned Him, and the Jews rejected Him. He was King when He carried his cross, when the soldiers gambled over his clothes, spat on him, and viciously offered him sour vinegar when He said he was thirsty. He was King when they drove the nails, raised the cross, and stabbed his side to ensure he was dead. No matter what they said, did, or caused Him to suffer, Jesus was King.
The same is true of Christ still to this day. He is King. He is King when the world rejects Him and His disciples. He is King when skeptics try to disprove He ever lived. He is King when His name is taken in vain and worked into jokes and punchlines. He is King when things are falling apart, and all seems lost. He is King amid uncertainty, disease, heartbreak, and pain. Through His kingly power, He saves, heals, redeems, calms, and makes things right. He always has and always will. Nothing can stop Him. There is no King but Jesus.