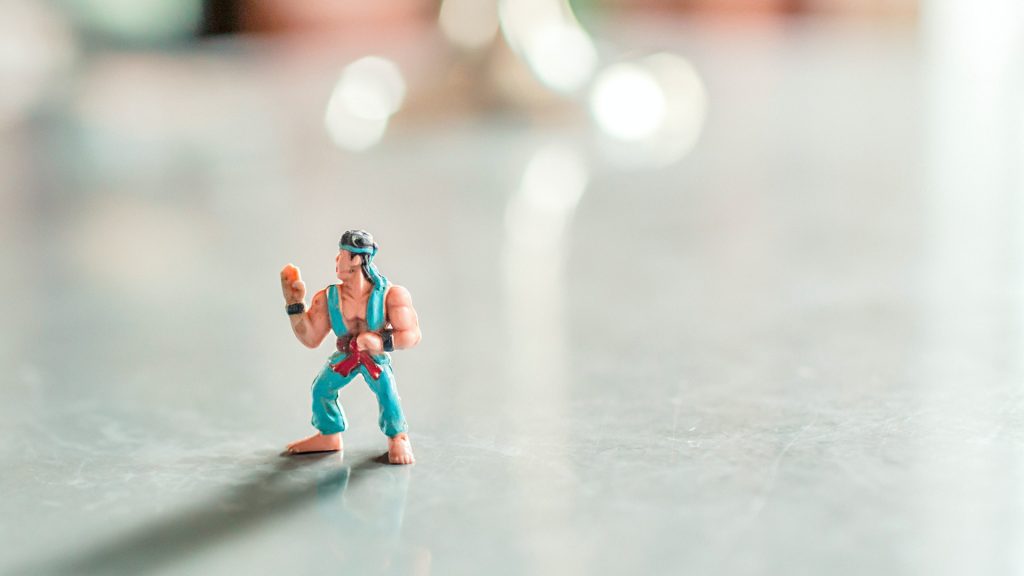 Read This Week: Mark 1
The beginning of the good news about Jesus the Messiah, the Son of God… Jesus went into Galilee, proclaiming the good news of God. "The time has come," he said. "The kingdom of God has come near. Repent and believe the good news!" – Mark 1:1 & 15 NIV
The Gospel of Mark is the narrative of Jesus in action. We see more of Christ doing than teaching. The gospel account was written in the late 50's AD and confirmed by Papias, bishop of Hierapolis, who lived from 60-135 AD. Mark was a translator and assistant to the Apostle Peter, and he recorded Peter's eyewitness account of the life and movements of the Lord. 
The book contains one of the great openers of any book in the Bible. It reads like the first lines of a spell-binding, classic novel; only the word of God transcends anything that came after it. Mark begins with this definitive line in verse 1: The beginning of the good news about Jesus the Messiah, the Son of God.
Mark wastes no time giving the whole and distinct picture of who Jesus is from the beginning. The Christos or Messiah establishes the supremacy of Jesus and shows that he is no ordinary person. He emphasizes the divine activity of Christ and how He interacted with and met the physical and spiritual needs of people. Many of Jesus' sermons are not written here because the focus is equally on what He did as what He said. There was perfect unity in His person, life, and example and something for us to strive to emulate.
There was authoritative unity in Jesus' ministry. He was not just a teacher, proclaimer, healer, or remover of unclean spirits. He was and is all of it. He was a true action hero, a savior, and a servant who embodied the heart of God in word, deed, and service unlike anyone before Him or after. In the first chapter and the chapters to come in Mark, Christ is revealed as God's suffering servant. He came to minister to hurting people and to die for the sins of the world. There has never been an action hero like that and will never be again.
These truths should set the tone in our daily walk with God and the way we conduct ourselves in the world and with others. We can be encouraged that the Jesus we follow is not one of legend but of one who was firmly established in human history. We can draw strength and hope from the reality of Jesus' deity and that His actions were a reflection of the Father, the one true God. When we say we have faith in Christ, we're not longing for an abstract or mystical force or comic book hero. We are placing faith and trust in the real, supreme authority given to Jesus, and that is all the power we need to live a successful life.