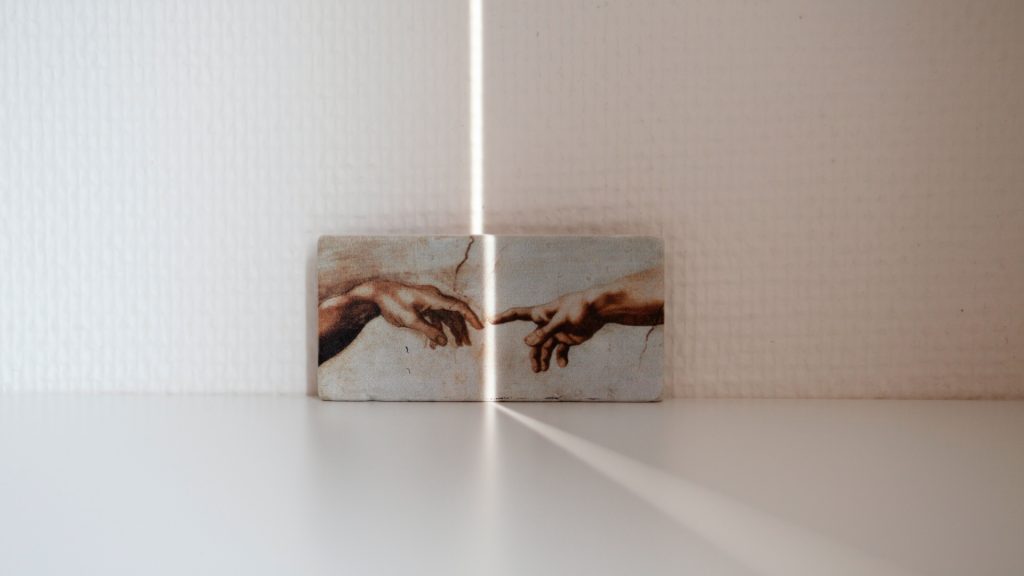 Read This Week: Matthew 20
As Jesus and his disciples were leaving Jericho, a large crowd followed him. Two blind men were sitting by the roadside, and when they heard that Jesus was going by, they shouted, "Lord, Son of David, have mercy on us!" The crowd rebuked them and told them to be quiet, but they shouted all the louder, "Lord, Son of David, have mercy on us!" Jesus stopped and called them. "What do you want me to do for you?" he asked. "Lord," they answered, "we want our sight." Jesus had compassion on them and touched their eyes. Immediately they received their sight and followed him. – Matthew 20:29-34 NIV
Mercy is an alluring yet complex emotion for all of us. We love the idea of mercy, especially when we are the recipients of it. We can have an indifferent view of it when it applies to others in general, and we can struggle to give it when someone has done us wrong. But mercy is a powerful thing to observe, feel, apply, and experience. Nothing touches the heart and soul more than when kindness or forgiveness is expressed to someone who does not deserve it or when mercy is shown to people in difficult or even desperate situations. Just mercy alone can change a life, a situation, or an entire community and restore faith in God and humanity.
This reality is on full display in Matthew chapter 20 verses 29-34. Jesus has been teaching his disciples and followers about humility, lowliness, and servanthood. He continues this same teaching with the Parable of the Workers in the Vineyard and follows it up with a prediction of his death for the third time. He even reinforces our position in the economy of God by telling a mother that her sons must be servants to assume their place in the kingdom. Then, we see this beautiful story of two blind men sitting on the street just begging for someone to see them and have mercy on them. Verse 30 says, Two blind men were sitting by the roadside, and when they heard that Jesus was going by, they shouted, "Lord, Son of David, have mercy on us!"
The two men were sitting on the perimeter of Jericho, where the rich and mighty lived. Many beggars out there hoped that some wealthy person would have pity and give them a handout. But these men wanted something else; they wanted mercy and wanted to see. They did not seek arbitrary provision or pity. The first thing they called out after recognizing Jesus as Lord was to receive His mercy. They were blind, but they had the spiritual sense to see the heart of God and to desire His character and person and not just his provision. They heard what Jesus had done and said, and they believed that He was God, the promised Savior. Many who had heard and seen yet were too blind to recognize the Messiah. These two blind men, however, were among the few who could see Jesus and welcome him into their hearts. 
Jesus hears them, stops, and asks this question, "What do you want me to do for you?" It seems obvious what they want Jesus to do for them, but He asks them anyway. He offered them whatever they wanted and cut to the heart. God often asks these questions of us too. Out of His grace and mercy, He questions us in a way that tests our faith and tests the content and desires of our lives. The Lord wants us to pursue Him the most and to have hearts that reflect the will of God, rather than the fleshly and selfish inclinations in our hearts.
The two blind me just said what was on their heart and mind. The men wanted their sight and wanted the eyes to open, but ultimately, they wanted Jesus. There was no greed in their hearts, no corruption, and no deception. They saw Jesus for who He was, and the motive of their heart was right with God. Their purity of heart and faith was met by God's mercy, just like He meets us.
God promises that if we cry out that He will hear and respond. If we seek Him, we will find Him because He is eternally gracious and merciful. The two blind men give us a template of desire and faith as we seek God in our daily lives. Their prayer was simple: mercy, their sight, and for their eyes to be opened. And God answered! Verse 34 says, Immediately they received their sight and followed him. May we go and do likewise.