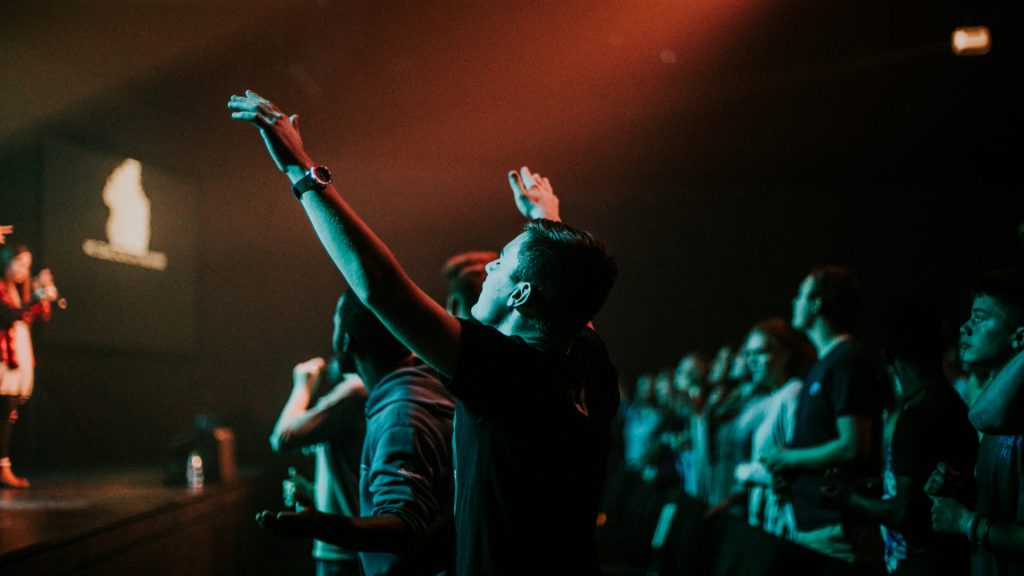 Read This Week: Ephesians 1
Praise be to the God and Father of our Lord Jesus Christ, who has blessed us in the heavenly realms with every spiritual blessing in Christ. For he chose us in him before the creation of the world to be holy and blameless in his sight. In love, he predestined us for adoption to sonship through Jesus Christ, in accordance with his pleasure and will—to the praise of his glorious grace, which he has freely given us in the One he loves. In him, we have redemption through his blood, the forgiveness of sins, in accordance with the riches of God's grace that he lavished on us. With all wisdom and understanding, he made known to us the mystery of his will according to his good pleasure, which he purposed in Christ, to be put into effect when the times reach their fulfillment—to bring unity to all things in heaven and on earth under Christ. In him, we were also chosen, having been predestined according to the plan of him who works out everything in conformity with the purpose of his will. – Ephesians 1:3-11 NIV
From the very early stages of our lives, we try to satisfy an inner desire to be accepted. We hunger for attention and are constantly searching for people to love us. We strive to acquire things and achieve goals, hoping that our success will give us an identity and appreciation from others.
In spite of our efforts, the approval we desperately want is never fully satisfied. We struggle to find lasting peace and fulfillment in the things we attain and in other people. But our desire for all of this is just a by-product of a deeper emotional and spiritual need. A need that can only be met by a personal relationship with God through Jesus Christ.
The Bible provides an outline for discovering our true identity and few books communicate this better than Ephesians. In these passages, we see that God has given us the promise of heaven and a relationship with Him on earth. These truths answer our deepest questions and longings about our ultimate purpose.
Paul starts his letter to the Ephesians by thanking God for all of the spiritual blessings and benefits that are enjoyed through a relationship with Jesus. He then uses the phrase, in Him several times in the following verses to lay out what those blessings and benefits are. Paul makes it clear that nothing found in and of ourselves is superior to what can be experienced in Him.
In Him, we are chosen and accepted. God chose us even before He created the universe and our salvation is not based on anything we did or have to do, but fully on His grace. He chose us in Christ and not because of who we are trying to be. Therefore, we cannot make ourselves acceptable to God. By his grace and good pleasure, He accepts us in Christ. This is our eternal identity that will never change.
In Him, we have purpose and direction. When we are redeemed through Christ's finished work on the cross, it means we have been purchased and set free. Free from the law or trying to earn God's favor. Free from the power of sin and our fallen nature that keeps us confused about who we are. Free from the accusations of the world that we are worthless and without hope. Within this freedom, is the power to live out the purpose God has for our lives and the ability to glorify Him in everything we do. Without this connection, we can do nothing that glorifies God, but with this relationship, even the small things have a purpose.
As we discover our purpose in Him, we find direction. Ephesians 1:8-10, tells us that "With all wisdom and understanding, he (God) made known to us the mystery of his will according to his good pleasure, which he purposed in Christ." In Him, we can know God's will for our lives and even the plan He has laid out for us. It's no longer a mystery when we follow Christ. We don't exist in the dark nor do we have to chase a million other things to have vitality in life. Our purpose provides clarity that gives us the freedom to live to the fullest.
In Him, we have a future. God deals with us based on our future, not our past. This passage tells us that in Christ, we have an inheritance. We are valuable to God as He paid the price for us and makes us part of His eternal legacy. We don't have to worry or base our identity on what we can accumulate on earth. Our future is secure because of awaits us in eternity.
Ephesians 1 provides spiritual power and relief for the follower of Christ. It says there is "incomparably great power for us who believe." And that "power is the same as the mighty strength he exerted when he raised Christ from the dead and seated him at his right hand in the heavenly realms." That is some other-worldly power sufficient to give us all the hope, peace, and joy we need to be successful.
It shows that our identity is not in the positions we hold, the effectiveness of our work or who our friends are. Instead, it is found in being God's creation and the object of His love. We don't have to live one more second with a performance-oriented perspective. What we do or don't accomplish in this fleeting world doesn't have one bearing on who we are as people. Our lives have wholistic value in Christ and we are called by God to embrace this truth and apply it.