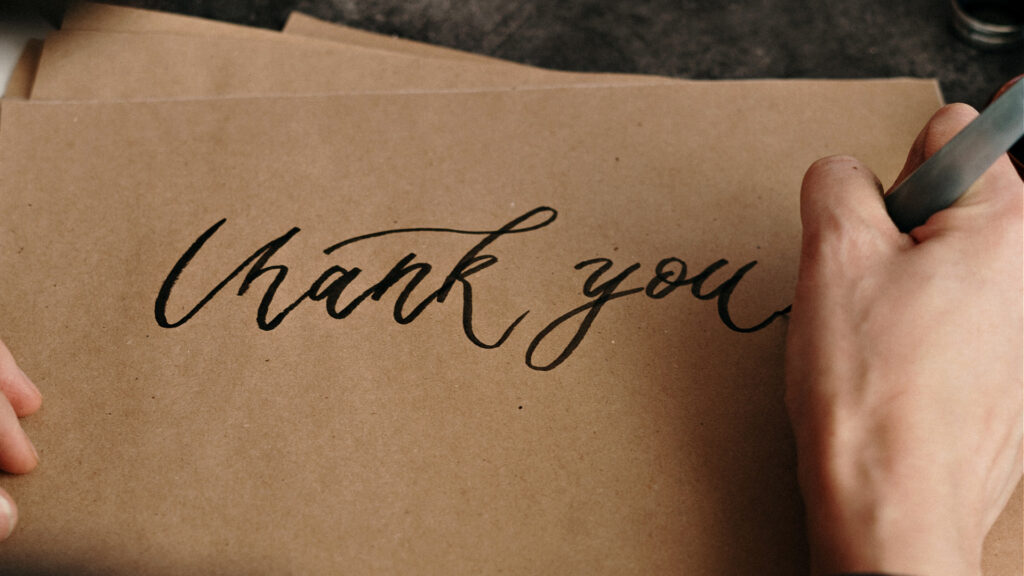 Read This Week: Psalm 95
Come, let us sing for joy to the Lord; let us shout aloud to the Rock of our salvation. Let us come before him with thanksgiving and extol him with music and song. For the Lord is the great God, the great King above all gods. – Psalm 95:1-3 NIV
There is the adage that saying please and thank you are two of the hardest things for people to do. This struggle needs to be clarified because saying thank you seems like one of the easiest ways anyone can express gratitude. It requires minimal effort to open our mouths and use our voices to utter two words of gratefulness for the things given to us in our lives and the things that happen to us due to someone else's effort. 
It is hard to say thank you only because we make it so. It is difficult because we can lack the humility and gratitude it takes to thank someone for something they have done for us. When it comes to our Father God, it is an easy thank you. When we consider who He is and all He has done for us, expressing gratitude and thanks takes on various forms, from talking to singing to worship with our mind, body, and spirit.
A gratitude challenge would be to take time with the list below and reflect on the Lord and His provision. This exercise is good for activating thankfulness in our hearts during this season of Thanksgiving and beyond.
God abounds in goodness.
He does not change.
He is compassionate.
He is a God of peace.
He is a righteous judge.
He is all-powerful.
He is eternal.
He is everywhere.
He is forgiving.
He is gracious.
He is impartial.
He is justice.
He is patient.
He is merciful.
He is mighty.
He is love.
He is our helper.
He is our salvation.
He is our righteousness.
He is our shepherd.
He is wise.
He gives perfect gifts.
He protects.
He is our guide.
His yoke is easy, and His burden is light.
His grace is sufficient.
His presence is imminent.
He is our sustainer.
He is our defender.
He is the truth.
He is unequaled.
He is without limits.
He is perfect.
He receives all glory.
He rewards those who seek Him.
He works in our lives.
He uses us for His purposes.
He gives us a mission.
He is coming again.
When we take a step back to think and observe all the characteristics of God and what He provides for our lives now and throughout eternity, saying thank you is the easiest thing in the world.