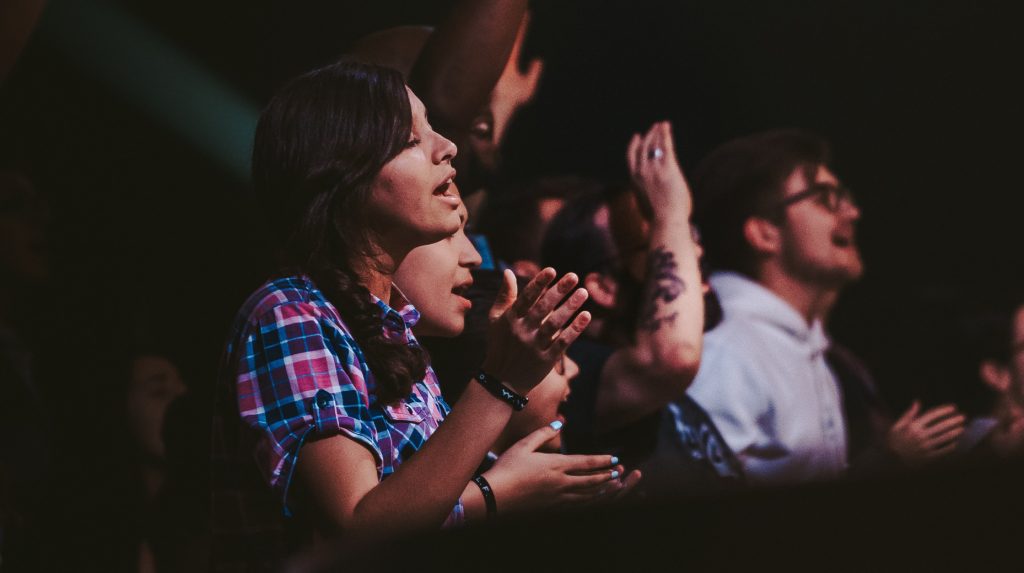 Read This Week: Acts 16
About midnight Paul and Silas were praying and singing hymns to God, and the other prisoners were listening to them. Suddenly there was such a violent earthquake that the foundations of the prison were shaken. At once all the prison doors flew open, and everyone's chains came loose. – Acts 16:25-26 NIV
Music is a universal language. It is something that God created that transcends time, space, circumstances, and cultural barriers. Music can alter moods, uplift spirits, unite hearts, and communicate deep truths and meaning like nothing else. Music and songs are also an expression of worship to God that cannot be stopped by anything on earth. In any situation, the songs of our hearts can offer praise and adoration to our Savior no matter where we are or what we're going through. Worship is a powerful thing.
The story of Paul and Silas praying and singing hymns to God in their imprisonment and suffering in Acts 16 is as poignant and gripping as it comes in the Scriptures. Charles Spurgeon once said about this passage, "It is easy to sing when we can read the notes by daylight; but the real singer is he who can sing when there is not a ray of light to read by. Songs of the night come only from God; they are not in the power of men."
Paul and Silas found themselves persecuted and wrongfully imprisoned but instead of complaining or asking God to judge, rebuke, and destroy their captors, they worshipped and sang to Him. The Lord gave them the song of their heart that set them free and eternally impacted those who witnessed it. Verses 26-31 tell us this about the jailer in charge of their imprisonment:
Suddenly there was such a violent earthquake that the foundations of the prison were shaken. At once all the prison doors flew open, and everyone's chains came loose. The jailer woke up, and when he saw the prison doors open, he drew his sword and was about to kill himself because he thought the prisoners had escaped. But Paul shouted, "Don't harm yourself! We are all here!" The jailer called for lights, rushed in, and fell trembling before Paul and Silas. He then brought them out and asked, "Sirs, what must I do to be saved?" They replied, "Believe in the Lord Jesus, and you will be saved—you and your household."
The salvation of the jailer and his whole family is touching and an incredible demonstration of God's glory revealed through our worship in intense challenges and amid the attempted suppression of the gospel. What we often view as a dead end, God views as an instance to reveal His glory, make himself known and do something unexplainable.
Our worship cannot be confined to human spaces or subjected to time frames that we deem appropriate or necessary. But our faith in God and his capacity can be way too small. We want Him to show up and make it better when in reality, He has the power and capability to show up and change everything.
God's glory is revealed in the entirety of the universe and in the lives and circumstances of human beings that worship Him. It can transform what is seemingly hopeless, mundane, beyond repair, or turbulent. It can reveal Jesus' power and glory in his perfect timing. And when that power and authority are on display, joyful songs of gratitude break out, chains fall off, and people walk free. Sometimes all it takes is a song before we go.