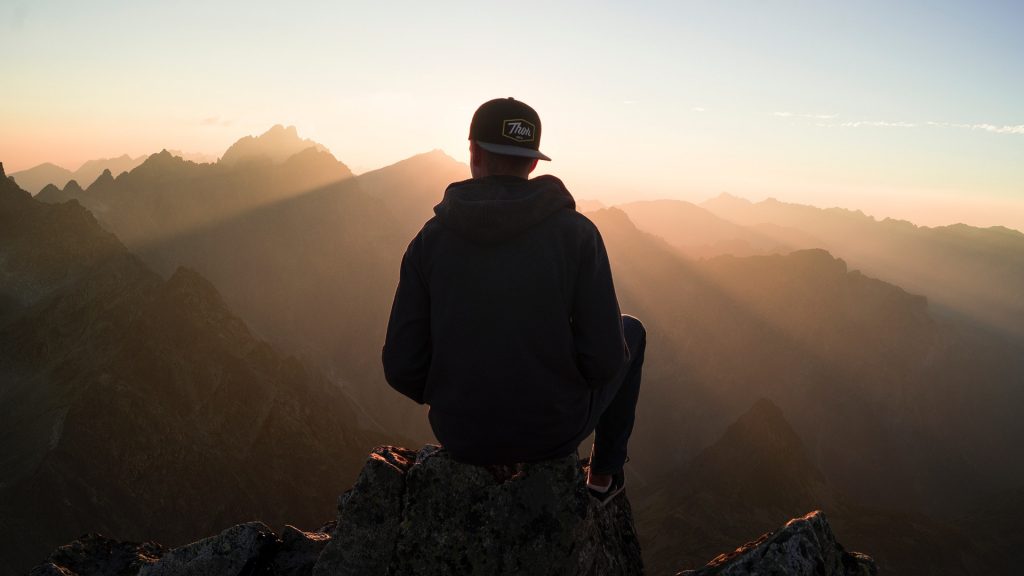 Read This Week: Luke 15
The son said to him, 'Father, I have sinned against heaven and against you. I am no longer worthy to be called your son.' "But the father said to his servants, 'Quick! Bring the best robe and put it on him. Put a ring on his finger and sandals on his feet. Bring the fattened calf and kill it. Let's have a feast and celebrate. For this son of mine was dead and is alive again; he was lost and is found.' So they began to celebrate. – Luke 15:21-24 NIV
The words of an old gospel song go something like this: I believe that the Christ who was slain on the cross has the power to change lives today. We believe that, right? Sometimes we believe it, but maybe we don't always believe it. It is tough to admit, but perhaps the fallenness of this world, the daily encounter of brokenness in people's lives, the rapid, contentious degradation of our culture, and just the grind of the journey can obstruct the belief that God is still in the life-changing business. It can dent the confidence that the Gospel is still advancing today like Jesus said it would.
Could this temporary lack of belief be why we look at the story of the Prodigal Son in Luke 15 and find it so unbelievable? After all, we are Christ-followers. We believe in the Bible wholeheartedly. We see God's activity around us all the time, and we have tasted, seen, and experienced the power of the resurrection in our lives and countless others. However, situations and circumstances arise involving certain people that test our faith and cause us to forget that God still saves and redeems those far from Him.
The Parable of the Lost Son is one of those stories that test belief in the probability of a person being rescued. Here was a young man born into riches and privilege with a loving father and all the opportunity he could claim. But he was rebellious, selfish, and determined to leave his home, live in the world, and entertain the most sinister vices. Verse 13 says: The younger son got together all he had, set off for a distant country, and squandered his wealth in wild living.
At one point, the son was so far away from his home and from God in his heart that he ended up in foreign country feeding pigs for a farm owner and becoming so desperate that he desired to eat the same food the pigs were eating. He was alone, despairing, and on the edge of death, yet he still chose his lifestyle over change. Then he repents in his heart, comes to his senses, and realizes he could go home and that his father would receive him if he asked for forgiveness.
What happens next is one of the more touching and beautiful pictures of grace and forgiveness that leads to a changed life in all of the Bible. The son goes home, and when his father sees him, he does not meet him with disappointment, shame, or a guilt-ridden lecture about poor choices. He receives him with love, acceptance, and joy. Verses 22-24 tell us:
The father said to his servants, 'Quick! Bring the best robe and put it on him. Put a ring on his finger and sandals on his feet. Bring the fattened calf and kill it. Let's have a feast and celebrate. For this son of mine was dead and is alive again; he was lost and is found.
This parable is as much about the love of a father as it is the sin-filled wandering and homecoming of a wayward son. The father is more interested in his son and restoring their relationship than what he had done or where he had been. The same is true of Father God when he looks at us and at those who we think are too far from Him to ever be redeemed. He just wants us, and His grace through the blood of Jesus gives us every opportunity to come to Him. And when we do, He runs out, embraces us, and celebrates our changed life.
We believe that the Christ who was slain on the cross has the power to change lives today. We believe it. We believe it because it's true.