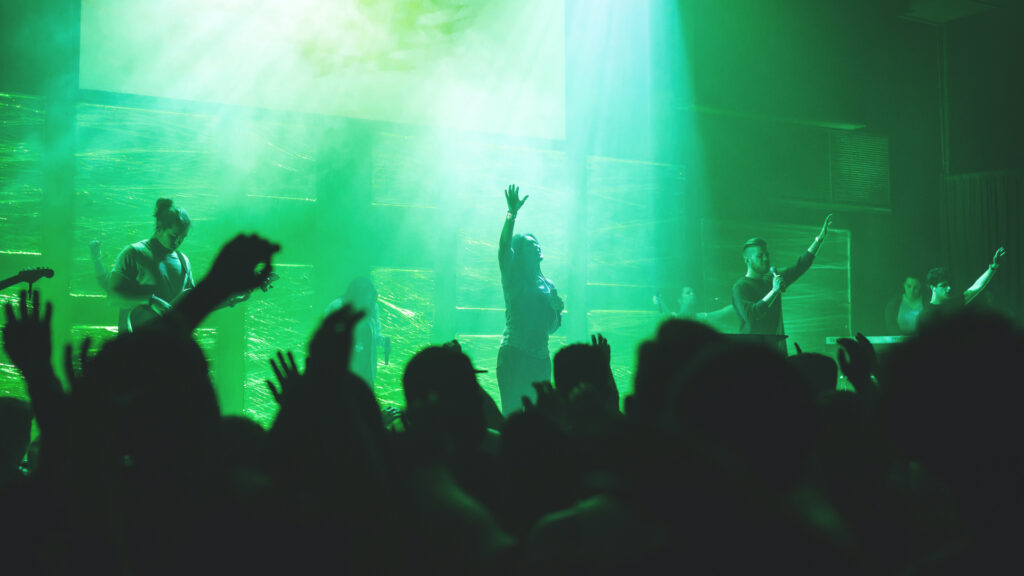 Read This Week: Revelation 14
Then I looked, and there before me was the Lamb, standing on Mount Zion, with him 144,000 who had his name and his Father's name written on their foreheads. And I heard a sound from heaven like the roar of rushing waters and like a loud peal of thunder. The sound I heard was like that of harpists playing their harps. And they sang a new song before the throne. – Revelation 14:1-3a NIV
Don't you love listening to and hearing a new song? It's almost as if we anticipate how it will land in our hearts or how it will pull at our emotions and evoke memories and thoughts.
Revelation 14 is a reprieve from the horror and devastation of chapters 11-13. In it and the following two chapters, we see an emphasis on the voices of God's people. We see the Lord Himself speaking to His children and those far from Him. But we also see people speaking out and singing out in praise and worship of God. We see them preaching the gospel, warning the world to repent and run to the Father's loving arms. We read where the remnant and others are lifting their voices to proclaim the good news of Jesus and the finality of the last judgment. We also see them singing a new song because God is doing something new.
We see two distinct and collective voices in this particular chapter. The first one is the voice of 144,000. These are the faithful Jewish people that John described in Revelation 7 that are now standing with God on Mount Zion. The Bible also tells us that this collection of people is lifting their voices to speak and sing. Verses 1-3 say:
There before me was the Lamb, standing on Mount Zion, and with him 144,000 who had his name and his Father's name written on their foreheads. And I heard a sound from heaven like the roar of rushing waters and like a loud peal of thunder. The sound I heard was like that of harpists playing their harps. And they sang a new song before the throne.
The experiences and terrible nature of the tribulation have not broken their spirits. It has not caused them to turn away from the one true God. It has not given them doubts or pauses about His character, goodness, eternality, and grace. Their struggles have not changed their faith or resolve. Their sorrow has turned into singing and joyful noise. They have separated from the new world order and turned again to the new mercies of God. Their example is quite the encouragement for us living in the trials and turmoil of our day. May we not lose hope and focus on what is happening around us but instead fix our eyes and hearts on an unchangeable, immutable God who constantly does new things that cause us to sing new songs in honor of Him.
The other voices raised in this section are those of the angels. They declared a message of triumph and worship of God and His power and mighty works. Verse 7 describes this time of divine worship in this way:
Fear God and give him glory because the hour of his judgment has come. Worship him who made the heavens, the earth, the sea, and the springs of water.
The angels continue to raise a new song in the heavens around specific acts and things He has done on behalf of Himself, the kingdom, and His people for all time. They sing a new song of the righteousness of God (v.6-7). They sing a new song of the fall of Babylon and the ultimate defeat of the enemy and his evil soldiers who act on his behalf (v.8). They sing a new song of warning about following the beast while allowing an opportunity for repentance and salvation (v.9-13). And they sing a new song of God's harvest and judgment (v.14-20) and the fall of evil that corrupts, dissuades, and poisons people.
We can sing a new song to God every day in our lives. He always does new things among us in His sovereignty and good pleasure. Something that we can't predict, understand, or sometimes believe. Yet, He loves us so much that He is still doing things that blow our minds. May we raise our voices, praise His name, and sing of His glory and eternal reign.